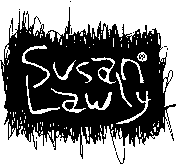 Some quotes and comments (some edited) based on the initial feedback to the Whitehouse album Mummy And Daddy:
"M+D is such a masterful album that words are not enough this time around"
"truly over-the-top production and vocal stylings"
"the structure of the tracks and choice of idiosyncratic sounds are incredible"
"I definitely think this is the strongest Whitehouse work"
"this is a new sound for Whitehouse and I like it a whole lot"
"CD itself should stop all those people who've been saying Whitehouse have nothing more left to offer feel ashamed - a very different sounding work - kind of fucked techno almost! - great new vocal styles (clipped/frantic during the totally unhinged version of JLAC) - only downer is the final twenty minute track - (unfortunately) a Peter Sotos thing similar to Buyer's Market"
"it's a nice departure from the 'classic' Whitehouse sound which I think reached its natural conclusion with the excellent Quality Time"
"what happened to all the analog synths? this is digital technology gone crazy"
"the JLAC 'remix' torches the other 2 versions! I played some to a visiting Japanese girlfriend and she was very impressed (and she adored the TB cover, naturally!)"

"most of my pals said I was mad and music like Whitehouse was shit - until now!"
"on the down side i think that the last track is actually much less disturbing or evocative than the plasticky real-life TV shows, 'news', voyeurism and horror which it seeks to explore"
"the vocal treatments are quite strange"
"I have to say I now find this stuff genuinely offensive and of incredibly dubious taste - it's disguised only by the glossy artwork and booklet"
"I must admit I enjoyed it, although I didn't find it as immediately appealing as Quality Time"
"Daddo is simply stunning"
"I went to a party at a friend's house and I took my M+D CD and this was the first Whitehouse CD where nobody said a thing - the look of horrified repulsion and disgust said more than words could ever say! - and for me to see all the people I know so well speechless was the most awesome Whitehouse statement…. ever, and as William Bennett said, M+D is Whitehouse perfection - 100% genius!"
"how the fuck do you create those machine-like sounds in the quiet introduction to Daddo??"
"this latest masterpiece really ups the stakes"
"The trademark harsh sound is there, but this time augmented and added to by a multitude of disjointed high frequencies that jars and unnerves like never before, being attested to by the instrumental 'Worthless'. 'A Cunt Like You' and 'Daddo' continue and extend the sensory assault, the brutal lyrics to the latter are being delivered by a frenzied William Bennett and backed by a particularly vicious dose of Sotos/Best aural punishment, but it is not until the final track that the knockout blow is delivered. Devised solely by Peter Sotos, 'Private' is an exercise in utter repulsion."
"There is no denying the extreme nature of their work - tense, industrial, studio noise with a vaguely discernible and rather nasty lyrical content."
"Mummy and Daddy is quite good. "A Cunt Like You" is devastating - especially with headphones. These two voices just hammering away at you inside your head. It was an interesting decision to include "Private" - an unusual piece."
"Sonically it feels closer to 'New Britain' than 'Quality Time' - I love the change in WB's vocals, whisper to a scream with the menace becoming more prevalent in the whispered section of 'Daddo'. 'A Cunt Like You' with its tumbling lyrics, overlapping, were just complete overkill. Wonderful. A litany of hatred. Problem? 'Private'. I've heard 'Buyer's Market' and felt sick after that. I felt sick after this. It's not that it goes too far - Christ, that's why I love your stuff, no taboo unchallenged or broken - it's just that my response is one of being appalled and disgusted by the reality of human nature. Sorry. Am I meant to come away aroused or amused by this? With the 'pieces' you can identify with the lyrics and give free reign to your imagination and instincts, but 'Private' shows us the aftershock and the reality. If that was your intention, to move from the imaginative first person to the reality of the victim then well done - it's devastation. If not, it jars uncomfortably."
"Enjoyed the new sounds but I'm sorry - these lyrics are too much, I can't handle these themes any more."
"noise, but very structural and intentional"
"Your new CD is a real masterpiece... I was a little bit afraid when I read it would be a little bit different, BUT IT'S ABSOLUTELY FANTASTIC!"
"The first song sounds like it was recorded while torturing - I'm being tortured by the motherfucking hard to take high frequency tones. Like the 3rd song. It's silly and sexy. 4th song I put in my earplugs to listen, much better now - ha ha - tricked Whitehouse out of torture session. Sounds like they are using Granular Synthesis? Are they?"
"Bennett, Best, Sotos this time has a dirtier sound, voice is hidden, but explode in its hysterical sickness, something we're never tired to listen... Give us more! More! More!!! Lyrics seems to deal (in the usual WH way) with domestic violence... The term woman has been totally substituted with CUNT and this will make their enemies get even more berserk... Can't understand how they can get engaged with any being without a dick between her leg after a lyric like "A CUNT LIKE YOU" ..." (sic)
"The album gives me a truly nauseous headache within seconds of playing ANY of the tracks."
"Track 4, "Daddo", is, hands down, the best track. It is just over 12 minutes long and again is very heavily processed. I can't compare it to anything at this time but it IS NOT traditional Whitehouse! It is a sound journey taking you to many different places. The first half is dark and mysterious then about half way through it really kicks in, taking you on a wild ride the rest of the way."
"… find myself attempting to sing along with the words of some of the songs, but get caught up in the intensity and hysteria of the performance… almost theatrical in its state."
"After hearing a great deal of bad press regarding the latest album, I am glad to finally hear it and discover that all the naysaying was, as I had suspected, a load of horseshit."
"A combined use of noise, sound imagery and presentation that, quite frankly, puts the Japnoise crowd to shame for their banality. This genuinely seems to transcend its very genre."
"Daddo is just fucking brilliant, so is the sample of the little girl calling 911 on Private. Great stuff, as always."

return to susan lawly homepage