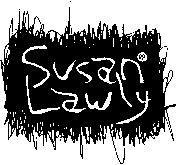 Susan Lawly - exclusive label for Cut Hands, Whitehouse and Extreme Music series:
we produce exquisite and extraordinary works of music and art whose comprehension
will violently challenge to the fragile core of a naked soul
WHITEHOUSE : THANK YOUR LUCKY STARS: 2LP NOW AVAIILABLE!
WHITEHOUSE LIVE ACTION FLACS NOW AT BANDCAMP!
CUT HANDS 'RARITIES I' DIGITAL EP NOW AVAILABLE
news | diary | forum | live chat | order music online!
catalogue | soundfiles | videofiles | picturefiles | textfiles | links | faq | booking | email
sign the guestbook | view the guestbook

©1997-2019 Susan Lawly.