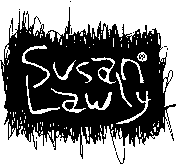 Extreme Music from Women review - live at Hinoeuma, London, UK - March 10 2000
Extreme Music From Women CD Launch Event March 8, 2000 London The event was meant to be a showcase of some of the talent that appeared on the fantastic new CD, Extreme Music From Women. I must say I was quite unimpressed with their live performances. Five artists performed, one local, one from Australia and 3 from the US. DJ William Bennett provided the sounds between the acts. The mix was very nice consisting of a lot of Whitehouse, Buyers Market and even some EMFW. The only criticism is that he repeated a couple songs throughout the night.
First up was Candi Nook who, as a member of Smell & Quim, gave a caotic performance with help from other Smell & Quim members. It was basically "Smell & Quim Lite". The ladies acted out an assault of some sort on each other. Ending with them cutting off each others fake nipples that then oozed fake blood. Not much happened but the girls moving around smashing into each other and acting silly. Performance art. No instruments were played.
Second up was Cat Hope who came from Australia to give us a taste of her modified Bass Guitar drones. Her guitar had some pedals and a keypad mounted to it and it was fed into a notebook computer which was processing the sounds. It was very rough going and sounded like it was meant to be a smooth soundscape of somekind. It just sounded like she was struggling to keep it together. It's hard to say if it went as intended or not.
Maria Moran aka Zipper Spy came up next with her DJ stylings consisting of various CD-rs created and mixed by her. She made great use of panning and stereo seperation. The sound was crisp and she really mixed it up with a great collage of interesting sounds. This was the highlight of the show.
Dolores Dewberry gave another performance art type display which was more like a strip club act. She grinded, writhed and swayed to the tape of her own pre-recorded noise while stroking her lubricated, strapped-on didlo. While her 'technique' was very good and the performance was sexy it soon got old and may have lost many peoples attention. Again, no instruments were played.
Last for the evening was Wendy Van Dusen. As part of Neither/Neither World, Wendy, backed by two guys from her band, sang to the beat of the drums and noise. Very rock and roll. Hardly extreme. No women playing any instruments here either.
Another person who was on the CD that is worth mentioning is Gaya Donadio. While she didn't perform, Gaya set up the event with precission. The event was at a great venue, the sound was great, the turnout was great and everything flowed smoothly. Congratulations to Gaya for putting on a great event.
Erik Hoffman
return to susan lawly homepage