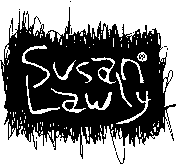 Extreme Music From Women live in Rochester, NY review by Keith of Radio Static
Thanks to everyone who came out to Rochester, NY for the Extreme Music From Women tour. Good turnout for a Sunday night in this town.
Any Tumors in attendance? If so, what did you think?
Here's a synopsis for those not in attendance:
Karen Thomas, the opener, seemed to be having some technical difficulties, but pulled off an interesting (but extremely short) set. Power electronics with occasional screaming... standard but good.
Highlight of the night, for me, was definitely Maria Moran (from Zipperspy). Sporadic, hyper, minimal beats - take Pan(a)sonic's minimal bleepy-ness, Squarepusher's sporadic fucked up sense of rhythm, Hautnah's noisy/hyperactive beats and put them all together. Impossible to dance to, yet quite engaging and fascinating.
Wendy Van Dusen (Neither/Neither World) put on a mixed set. Her slower, goth/lounge-singer stuff didn't do much for me. But the finale, which featured the guy from Chthonic Forces doing some incredibly intense percussion, was excellent.
Diane Nelson was more fairly typical power electronics stuff. I don't remember much of her set, but I do remember that it was good.
Cat Hope, the last performer, was like nothing I've ever heard/seen. Walls of feedback and raw noise generated by a bass and some effects boxes. This had to be the most "extreme" act of the night, in terms of sheer abrasiveness and sensory overload.
DJ William Bennett (of Whitehouse) was also excellent, spinning a variety of power electronics and noise between sets. He seemed to have quite an affinity for Sonar's "Overdose Simulation," which he mixed with some unstructured noise stuff to provide occasional beats. Very nicely done.
And of course, Phaseshift's very own DJ Theresa dropped some crazy-ass noise and beats. She did a nice blend between death industrial (CMI, Brighter Death Now stuff) and power noise (including rare stuff like PAL's "Reel").
I picked up the Zipperspy CD (a steal at $5) and the Zos Kia Sounds Sampler (Chthonic Force b/w Neither/Neither World). Zipperspy is amazing... Ant-Zen or Malignant should sign these guys/girl! Definitely worth picking up if you like ultra-sporadic rhythms and low-key noise. The Zos Kia sampler is also excellent. Interesting combination of ultra-disturbing power-electronics and dark ambiance courtesy of Chthonic Force (w/ Monte Cazazza and Peter Sotos doing some scary-ass vocals on some tracks!) and the apocalyptic-folk approach of Neither/Neither world. Recommended!
return to susan lawly homepage