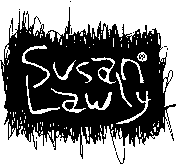 Extreme Music From Women CD review by Erik Hoffman
So a copy of this somewhat controversial and much-maligned compilation finally hits my desk, and I give it a few spins and... well, it's not as bad as I keep hearing people say it is, but one wonders if, perhaps, Bennett should have been a tad more picky. After all, the last two comps (Extreme Music from Japan and Extreme Music from Africa) were worldbeaters, even if there were some rumors that EMFA was "William Bennett operating under a number of names and releasing a solo album", if it's on the up-and-up, however, it would go a long way towards taking care of any argument that women are a new and emerging force in powerelectronics, and using that as an apology for the comp. After all, when was the last time you heard about a great new powerelectronics act coming out of, say, Zimbabwe?
There are some highlights, and a few unexpected and pleasant surprises here. Had Maria Moran and Diane Nelson done stuff like there is on this comp live, the EMFW tour would have been one of the standouts of the year. The major improvement of Nelson's tracks over her live performance are their brevity (one just over two minutes, one weighing in at all of eighteen seconds). Moran, on the other hand, treats us to something well outside the scope of her main project, Zipperspy; a beatless, shifting mass of sonics that just gets louder over time. I mean, this is good stuff. A whole lot better than forty-five minutes of beatboxes, anyway.
Aside from those, the real highlights of the disc are Cat Hope, offering up more of her dark ambient bass guitar musings; Karen Thomas with a thick, murky stew of low-end electronics that's markedly different from Lockweld's material; Lisa and Naomi Tocatly and Betty Cannery, each of whom provides a short, blistering track that's obviously informed by the work of Whitehouse and other acts along those lines (high-pitched screaming and all).
However, four really good tracks and a couple of surprises - most of them short - do not make for a fully-realized compilation the way the others were. The rest of what's here is at best forgettable and at worst designed to make you wreck the car while hitting the "skip forward" button on the CD player. **
Erik Hoffman - Ground Fault Recordings www.groundfault.net
return to susan lawly homepage