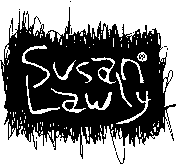 TEXTFILES
Whitehouse - Cruise CD review
The title track, subtitled FORCE THE TRUTH, is a full-on aural assault, William B. in a frenzy, dispatching the honed-down, brutal words, no quarter given, none expected. Rather like approaching a customer services desk, chainsaw smoking and with murderous intent, some heavy-duty spleen-venting is evident in the boiling vitriol. "Seriously fucking tired of their filthy lies and half-brained sales stumbles and then their complete condescension."
PRINCESS DISEASE (curious about the title's origin, which Princess?) continues the unsparing tone. Unflinching in its account of apparent rape. Psychological fragility seeking refuge in luxury. Polanski's REPULSION comes to mind. This is intense stuff. Paranoia (?), pain, brutality. Reality defined in a stark portrayal. "How can you face what you can't remember?" A checklist courtesy of the 'pyschiatrist from hell' is duly delivered.
The first of two instrumentals, MOVEMENT 2000, is a relentless white noise track. Like the sound of a thousand bacon rashers sizzling perhaps on Satan's hotplate! Bacon roll anybody?
PUBLIC follows on from M+D's PRIVATE. A compilation of excerpts from US talkshow interviews with victims of variously: sexual abuse, violence, child abuse/murder and junkies' confessions. Lurid from 'under the stone' reality bites.
SCAPEGOAT is the album's second instrumental piece. All brittle, howling feedback. Reminiscent of P.Kurten-era Whitehouse.
The sounds of a shopping mall, & browsing, plump teens, form the backdrop to the penultimate cut, DANCE THE DESPERATE BREATH. William B's softspoken narrative details a tale of dark sexual sadism/perversion. A quiet atmosphere of menace is achieved. TG's PERSUASION had a similar 'feel'. The drastic method of weight loss detailed here is not likely to feature in the current box-office hit 'Bridget Jones' Diary'! This track might not be out of place amongst RIGHT TO KILL/GWD-era Whitehouse material, certainly in lyrical theme, if not musical.
Another section of A CUNT LIKE YOU concludes the disc. "Wrap up. Pull yourself together. Listen to the sound of being alive." Worth a thousand self-help manuals, I would venture.
Whitehouse have arrived...
Clive Barker's cenobytes. William B is 'Pinhead'. Urbane but with malevolent intent, he may smile and enquire of the hapless listener, 'what's your pleasure?'. Either side of him stand Peter S and Philip B, all the time grinning as they manipulate their sonic pain devices, and the hooks go in. Release may be gained by pressing the stop switch, if it all becomes too much. Nobody forced you to listen, and yet...
Chris Sutcliffe
return to susan lawly homepage