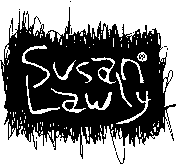 Come article in Reuters 1 (1979)
Come 1
BEGINNING OF THE YEAR, (Roughly):
Went out 'Record Shopping' in Southampton / went to Virgin's, the ultimate in supermarket chic.(Something for everyone?) all shiny product pleading to be bought… went upstairs… millions upon thousands of Singles/EPs/blah, flicking through so many sleeves, like looking through index cards in a library, one caught my eye - The Sleeve didn't shout, it casually beckoned. No overkill attached, just the words 'Come 1' and on the back: 'Come 1 Wdc88'. I bought it on the strength of those very sublime / curious packaging. I had high hopes for the record because of this. (Impulse Buying!)
Went home. Played Come Sunday by the Come Organisation x 6. Possesses something loud, something brutal, something v. abstract, and 2 above all… Something fresh and vital. God! They seem like they're enjoying themselves! (in their own way) it has guttural, buried vocals, sighing and cajoling, (what, I'm unsure) while, all this time, a tremendous distorted guitar was slowly nagging a phrase to death, shadowed closely by sinister bleeping electronics. Wanted to find out more. No mentions or, reviews in the weeklies. Why? I forget. Time passes. Then, whilst 'reading' Sounds I noticed in the classified ads, a v. small announcement offering the single, and an LP 'Rampton' (?) with an address to write to… wrote away for the LP and included a small interview with it. V. shortly afterwards… Received record (don't believe it) and reply… Read on…
Dear …
Thanks for your letter and interest in COME. I hope you like RAMPTON as much as COME SUNDAY. We'd be very pleased to answer your questions, I hope our answers are adequate for your demands! These answers are a combined group reply, but I will act as 'spokesman'.
QUESTION ONE ) WHEN WAS THE GROUP FORMED, AND WITH WHAT AIMS IN MIND?
We made a tape in 1978, which nobody wanted, so we formed Come Organisation as an enterprise, not just in music, but in other contemporary fields, eg. Psychology (alternative). We were very influenced by how Industrial Records (Throbbing Gristle), and Ralph Records (The Residents) administrated. The one single which influenced me the most was 'Don't Worry Kyoko' by Yoko Ono who, I still believe was years ahead of her time.
QUESTION TWO ) CAN YOU GIVE ME A LIST OF THE PEOPLE WHO COMPRISE 'COME' AND WHAT THEY PLAY?
The four members are myself (William Bennett) - Guitar, Doctor Death - synthesiser, David Charles, and Fuckman who share vocals and percussion. Two of the group as you can see use pseudonyms because they're shy or so they tell me.
QUESTION THREE ) ARE 'COME' A STUDIO GROUP OR HAVE YOU DONE ANY GIGS, IF SO, WHERE AND WHEN?
COME are basically a studio group, mainly because of our general dislike of the showbiz element of playing concerts. Personally from a listeners' point of view, I prefer the medium of records - in my own privacy.
QUESTION FOUR ) TELL ME ABOUT 'RAMPTON' LP. HOW LONG DID IT TAKE TO RECORD / IS THERE A 'CONCEPT' BEHIND THE TITLE / - HOW IS IT SELLING /AND HOW MANY DIFFERENT PARTS OF THE COUNTRY IS CORRESPONDENCE COMING FROM?
The RAMPTON LP took about twenty hours of studio time in an 8-track studio in Shepherd's Bush, but this was spread out through a number of weeks, due to limited funds. There isn't really a concept - RAMPTON is only used to generate an atmosphere. We've sold almost half of the 850 that were pressed in about four weeks by alternative distribution eg. Rough Trade, etc. etc. We have received letters from all over the place, even a few have strayed over from Europe!!
QUESTION FIVE ) ARE YOU BEING DELIBERATELY OBSCURE, OR IS IT JUST CHANCE THAT THE SINGLE AND THE LP HAVE SO FAR BEEN IGNORED?
To be honest, with the first single, we were consciously being obscure with little detail and minimalist artwork but, to continue like that would be rather self-consciously complacent - if the weeklies don't want to know, then that's their business, but as I'm sure you'll agree that we're quite happy in our alternative parallel universe…
return to susan lawly homepage