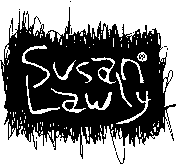 TEXTFILES
some quotes and comments (some edited) based on the continuing feedback to the Whitehouse album Bird Seed (updated 3/2004):
Thank you very much for the Bird Seed CD, it really is an awesome album. The quality and strength of the tracks is amazing.
--------------------------------------------------------------------
And also I love so much your last "Bird Seed" CD. I can't imagine you can do always better and new combinations in extreme sounds.
--------------------------------------------------------------------
I just relistened to Dancer, with Sotos in mind, and the first verse works in a funny way with that perpective. I do know that it's not a song just abusing Emin (I emailed the lyrics to some artist friends of mine and they thought they were hysterical), and the whole album is full of the confusion of victim/violator. Nobody can get away unscathed. It's not only on this album, of course - the same could be said about older songs like 'Daddo' and 'Cruise'.
The same thing happens in 'Philosophy' (interesting how the title changes from 'Philosophy of the Wife Beater' to just 'Philosophy') - people talk about how funny it is where the mood changes and we start focusing on the door, and on the guy's death ... I hear that as the final extension of the dominance theme that's gone right the way through WH's lyrics from the very beginning - where the man's power over the woman is such that even by dying he'll be ruling her emotions and her life.
He then turns it around yet again in Cut Hands, where the 'victim as dominator' (the self-cutter) has their powergames exposed, made fun of and destroyed. I'm sure there's a bit of projection by me going on in all this though ...
--------------------------------------------------------------------
Bird Seed hasn't so much grown on me, as I think I've just fully absorbed it by now. I can't decide if it's my favourite WH album yet, but it's probably the one I reach for the most. The relationship between the narrator and his target in Cut Hands is just incredible - I don't think that sort of violence has ever been created in a song before. Compare it with the more comical S&M touches of 'You Don't Have to say Please' and 'On Top', and you can see just how far they've come, and how much further out there they are than anyone else.
I think Wriggle is incredible (even though I don't know for sure what it's about - yes, I know the theories, but I prefer to make up my own meaning for it). Dancer is a great comment on Tracy Emin and also has some nice self-deprecating jokes about WH themselves. But Cut Hands is not only one of the wildest tracks ever, it's also the one we can all do our own covers of, with just a distortion pedal and a drum machine ;)
I can't wait to see what they come up with next - I'm hoping an album in the Cruise/Bird Seed mould, with some more of the aggressiveness/anti-music of the first few records.
--------------------------------------------------------------------
i didn't jump on this one as i've jumped on previous whitehouse releases, as the last outing wasn't so impressive, and recent interviews tend to cast bennett in ever more and more fruitcakey light...
but i'm happy to say this one's a real gem. it's vicious, it's brutal, it's fucking sick... it sent me searching for bulimia symptom definitions... it's got a photo of philip best looking like he just won a stuffed toy at a star trek convention...
negatives: bennett's vocal delivery on 'philosophy' sounds like he's reading his lines, and i think something else could have been much more effective. unfortunate, as the sounds are even more effective (in creating claustrophobic child-fear) than previous versions. and of course the last track's a bit goofy, unless you're one of the few who get
the joke. and i doubt you are.
but frankly i felt i got my money's worth from the lyrics and the first two tracks alone...
--------------------------------------------------------------------
My friend John was right - the best thing you've done including the classic 80s stuff... 'Cut Hands Has The Solution' is proof that Whitehouse doesn't even need to be noisy to be disturbing... and I'm impressed by that track's unbridled cruelty! I definitely wish that on my enemies.
--------------------------------------------------------------------
Just wanted to say hello and tell you how much I like the new WH cd. It's a constant fixture in my cd player at work. I don't know how much my co-workers appreciate it, but I sure like it.
--------------------------------------------------------------------
WHAT AN ALBUM! I can't stop playing the thing. Mummy And Daddy and Cruise are an unholy trinity with it! If there was any justice in the world they would all be double platinum. The Whitehouse sound is very addictive which is a bit baffling - haven't a clue why.
--------------------------------------------------------------------
Love the new album, reckon 'Why you never became a dancer' should be played by every self respecting dj in the country, "that is the difference between me!"
--------------------------------------------------------------------
Also,we just wanted to let you know that,Bird Seed still packs a big punch or an even bigger punch as the first day we heard it. We were sitting here listening to it yesterday and we were both like,"this is the best damn record ever recorded"
--------------------------------------------------------------------
I love, love, love the new (Bird Seed) album so much, congrats!

--------------------------------------------------------------------
Bird Seed went down a treat; the vocals and lyrics are splendid, per usual, and I'm mad keen about the instrumental backings. In particular, I found the electronics in 'Philosophy' almost aethereal, and a nice to contrast to the powerful histrionics that conclude 'Wriggle'. I'd like to play Bird Seed for the entire neighbourhood, but I'm so vastly unpopular already that I dare not up the ante, lest they burn down my house.
--------------------------------------------------------------------
I've only listened to "Birdseed" twice now... twice will have to be enough because I doubt I'll listen to it ever again.
"WHY YOU NEVER BECAME A DANCER" is a great song with brilliant lyrics although the crunchy distortion is sadly lacking on this track and throughout the album. I think all the lyrics on this album are excellent. It's a pity the backing noise is so uninteresting.
To keep this short, the general impression I get is that Whitehouse is trying so hard to branch out that it's lost something to my ears. The sonic fury is gone in favor of ultra-simplified synths and drums... it just doesn't satisfy.
I can understand and admire Whitehouse wanting to change it up after all these years but I just feel "Birdseed" is a change in a strangely commercially accessible direction. I've been an avid fan for thirteen or so years but if this is where the band is going - "this is my stop, I'm getting off."
--------------------------------------------------------------------
Bird Seed is killer!
--------------------------------------------------------------------
Just got my copy of Bird Seed, and been awestruck by it ever since... this is an amazing, discomforting, full on mindfuck, and it just gets better and better with every listen. I wondered why it had got such negative reactions from so many people whose reactions were in the first batch to be posted, and the answer at least partly seems to be that this new album doesn't seem to hold up to older Whitehouse releases in terms of sheer extremity. This is where I might have a slight advantage through naivety in not knowing the band's whole catalogue as well as other fans; I only became a fan at the time of Cruise, and my only archive purchases so far have been Erector & Buchenwald (and a live tape from '84). Therefore I can take Bird Seed pretty much on its own terms: For example, I haven't heard "Philosophy of the Wife Beater" therefore I hold the new "Philsophy" to be the most spine-chilling utter dark masterpiece I've heard from Whitehouse so far. The rest of the album I reckon is a stone masterpiece too (although like most people I won't make a regular habit of sitting through the title track, and M.M. is a bit of a let down for a closer), a major step up from Cruise (although that album had the advantage of the wordless visciousness of Movement 2000 and Scapegoat) and the full, final proof that Bennett is the single greatest and most powerful lyricist alive today in the entire fucking world. Every line on this album seems far more focused and hard-hitting than on Cruise. The album seems to be more sonically sculpted than anything that's gone before it too, which I think could be the problem long-time fans are having with Bird Seed. The arching bursts of noise on Philosophy and M.M. come damn close to taking on a semblance of melody at times, as does the rhythm track on Cut Hands. Overall, there's loads of light and shade on this album and it's definitely a completely mature and focused effort in comparison to the brutal nihilism of Come Org. Whitehouse. To sum up, I'd say Bird Seed is fantastic for what it is and completely without equal by anything else around today, but I can see long-term fans feeling just a little let down.

--------------------------------------------------------------------
I'm not going to say much except that I do enjoy the album. Not my favorite WH but that isn't the point. "Wriggle..." is probably my fav. track but I hope that the interest in Sierra Leone carries over through future projects as this adds a completely new dimension to the WH canon.
I'd like to add that I have enjoyed Peter's contributions to the group, *including* tracks such as "Bird Seed". No, I don't listen to these recordings every time I play the disc but I like to think of them in relation to the other content on the album.
No doubt WH will lose many "Power Electronics" fans over this album but people who expect WH to carry on with that old routine should just run the latest Necro CD through a distortion pedal.

----------------------------------------------------------------------
Je pense que cet album emprunte un réel tournant décisif dans le son de Whitehouse..... ça s'entend de manière évidente !!!!!! Foncièrement different des précédents !!!! Et pour un fan comme moi depuis quelque temps déjà je le trouve très bien.... ce que j'apprécie particulièrement aussi c'est ton implication encore plus grandissante dans les textes et puis ta voix. Les textes sont excellents !!!! Mes trois titres préférés de l'album..... : Munkisi Munkondi / Cut Hands Has The Solution / Why You Never Became A Dancer.

----------------------------------------------------------------------
Why You Never Became A Dancer: I'm really getting into this style now, tho I'd love a few olde schoole WH high frequencies. Lyrics? Highly entertaining, but i do think only Bennett knows what the fuck they mean! Which is kind of why Ilike them, much more advanced and specific (poetic?) than earlier stuff. Yeah, yeah "Princess" comparisons blah blah, shut the FUCK UP on that one. I can see it as some kind of continuum, as with the "Just Like A Cunt/Cunt Like you" saga.
Wriggle Like A Fucking Eel: Single of the year, sounds fantastic as ever. That new pummelling beats sound, well sounds to me like weirdly modulated/arpeggiated low freqs. The lyrics are just fucking poetry! More Philip vocals!!!! You can never have too many "cunts" in a lyric! "Face the Feast of Powder", no idea what that means, but it's just genius! Repeat fucking play forever, you cunts.
Philosophy: Another part of the continuum. I cant even see the point of comparing it with the original. It works for me, especially where its placed on the album.I've always loved the painfull high frequency noises, Vocals sound like they could be over a PA system in a torture chamber. Ha.
Bird Seed: Ah, fucknuts. Its one of them Sotos wank-tape-collages, again. I do like to listen to these but usually seperately to rest of the album. It IS getting a bit tired now, though. Maybe its meant as an interlude so we can all have some Kia-Ora? William, couldnt you fuck with these a bit? Noise it up a tad?
Cut Hands Has The Solution: Unlikely fucking classic! Especially as WHO was expecting it? Very simple but effective, getting all African and shit on our asses? I would like to hear it sounding as if it were recorded in a metal cage! Some of the best lyrics of the last couple of releases! Makes me wanna buy you a pint, next Aktion I make it to!!
Munkisi Munkondi: Huh? Sounds lovely to these old ears. No idea what it's on about, of course, but i cant fucking wait to hear it live!!
I notice, on the credits, William is listed as using an APPLE, tryna keep up with Masami, you old dog? Heh. Nah, its working, whatever you're using it for!
LOVELY pic of Philip on the back! Just encapsulates the whole feeling. I can see where the guys were coming from in that Terrorizer interview when they said they feel almost spiritual when performing, cos thats how I feel when listening.
I cant stress enough my feeling of this all as part of a continuum, though. Just a feeling I get, I did a chronological compilation of my favourite WH tracks and I take them like I read Burroughs, as bulletins from one singular piece of work.
Gotta go play the fucker again...
Imitators, just fucking curl up and die, will ya?

----------------------------------------------------------------------
Some of the words that came to my mind just after listening for the first time to 'Bird Seed' : harangue / fucking loud / irony / piercing / boring / nothing / monotonous / defiant / great lyrics / lazy / total control /
Is this release particularely relevant ? answer is NO (only one track rules)
Is this release a Whitehouse masterpiece ? answer is NO (only one track rules)
Has this release reached its target ? answer is YES, as it fits perfectly to its title. 'Bird Seed' is definitely more than HQ divertissement and less than nothing.
Is this release a masterpiece of manipulation ? answer is YES.

----------------------------------------------------------------------

I'll try and keep it brief - I don't like the new lyrical style. Maybe there's some sort of psychological intent behind it, to snap some self-pitying gawks out of their navel-gazing sloth, or maybe it's just a knee jerk reaction to the whole 'Boy Called David', 'my trauma sells arts /books' jazz. I find comfort eaters, the deeply fucked up, the self obsessed, the suicidally thin etc quite boring though, and while I agree with the disgusted nature of the lyrics, I'd rather just ignore these people and think about more interesting things instead. Having to hear songs about them, however deliciously vicious some of the lyrics are, detracts instantly from what should be a 24-carat electronic classic. ANYWAY...
I prefer 'Dancer' to 'Princess', WB's squeals in the latter song just ended up pissing me off once I'd spun 'Cruise' beyond a few months of buying it. 'Dancer' sounds more focused, the vocals more clinical, and is just about the right length in my humble opinion. It's a great opener, just like 'Great White Death' was. 'Wriggle' is brilliant, and again, I prefer it to 'Cruise' (the track), it jerks around like a demented spastic and the lyrics are hilarious, whether they're about Barrymore or not! Probably my fave on Bird Seed. 'Philosophy' is OK, I preferred watching you lot do it live at Slimelight, it seemed more intense and emotionally charged right then and there, than it does re-listening to it now. Apart from the sample of the li'l sweetie dialling 911 on 'Private', Ive never liked Sotos' tape collages, and to me, this sort of track seems to be the very thing that gets verbally slaughtered by WB on 'Dancer' - confusion and fear regurgitated as limp, repetitive art. I'd rather spend the 13 minutes of 'Bird Seed' licking whipped cream out of some Pakistani chick's armpits and blasting out S-Express at full whack, than suffer a load of annoying American voices. Maybe some people enjoy it, but it doesn't shock me, and I don't get off on abused children , so its just a drab waste for me. For God's sake, get over the grieving US mother fixation (and not even a mention of Alder Hey, more's the pity!) 'Cut Hands' is great, the vocals really complement the drum sound, and it creates a genuine tense atmosphere that reminds me for some reason of 'Lucky Stars' era WH. Finally 'Munkisi' is my 2nd favourite - love it, and if this and 'Wriggle' represents the way WH are going, can't wait for the next album. BTW, the vocals remind me of that African voice in the old Pork Dukes track 'Tight Pussy' - could it actually be WB larking around putting on an accent?
Anyway, this was meant to be brief. This floors 'Cruise' hands down, really great stuff, though the title piece is tired shit. Add Daddo, Movement 2000 and A Cunt Like You to this album, and it's pretty obvious that you've still got it, light years ahead of the pathetic imitators (ie- virtually anything on Menschenfeind Records or wank like Con-Dom / Grey Wolves). And I agree with whoever said it, excellent back cover! Well worth £13.
----------------------------------------------------------------------
Bird Seed is great! Really nice release... each song is particular and intense... I love it.
----------------------------------------------------------------------
The lyrics to Wriggle are exceptional. A lot of the lyrics on Why You Never... and Cut Hands are very good. "Are you such a slug you can't live without a fucking sundae" is one of Best's special, fucking funny lines. Soya sundae launch at Best when he drops this one on stage. Wafer thin. Cut Hands live will no doubt be flabberghastingly slubime. You hope they do a really long version. I wonder what Tracy Emin would think of this song - someone should metafurbish her with a copy.

----------------------------------------------------------------------
I have a real mixed opinion about this album, it seems to go well in some places and be shit in the other.
"Dancer" is just disappointing, is there any point to re-using the Princess Disease technique with the stammering sample? [by the way my friend blew his hi-fi speakers playing this track at over 70db]
"Wriggle" is much better on CD, some sounds seem to be clearer. Doesn't matter that I heard it half a year before, it's still a great one. "Philosophy" has lost all its mysterious brooding charm the original had, and just seems to plod along too much, and doesn't develop. It doesn't keep me interested for too long. All that atmosphere is down the toilet. I won't even talk about "Bird Seed" it's pointless. I could say it affected me more than the Cruise dialogue, but it's just a big deadweight track right in the centre. If they do em again, they should put them at the end. "Cut hands" is suprisingly good, despite its inattempt to maybe develop as the minutes roll instead of use what actually sounds like a template beat, which you use to record vocals before you put your tracks on or something. This track should've definitely developed, because one thing I miss about the past two albums is an epic track like "Daddo" or "Halogen". This appears to be another plodder like "Philosophy" and 'Dance the desperate breath', but I enjoy Best's vocals on this, very much. It just ends far too soon though, because it runs so smoothly. Finally "Munkisi Munkondi", is probably the finest song on the album. Those random steel bounces really put a nail in me, definitely has that sci-fi feel that Halogen and Twice is not Enough has. I have noticed that Whitehouse have been staying in this current rut since Mummy and Daddy, whereas they continued to move around and experiment in different ways from the late 80s till the mid 90s. Maybe it's time to move on [don't ask me where]. Id put this album behind a lot of Whitehouse records, but this doesn't mean it's bad. It's just that Whitehouse haven't really delivered a full on satisfying record since Mummy and Daddy. Cruise and Bird Seed, despite entertaining me, have always left me saying "...and????" Bird Seed feels like some of the tracks are unfinished, or are awaiting more layers to be added. I'm definitely not gonna be as excited about the next record when/if it comes. I think old tracks should be reworked, I imagine an up-to-date version of "Tit Pulp" and "Shitfun" would be excellent, hehe. Oh yeah one more thing; do you know what Wriggle reminds me of? BARRYMORE!

----------------------------------------------------------------------
We can not stop listening to Bird Seed. We are still blown away by it. We really believe that its the best record in this style of music, by far no one comes close.
----------------------------------------------------------------------
Really really like...its a different approach, I like the album as a whole, and especially like the use of one tom drum, with Best and Bennett yelling over it. It has a fresh feel to it.
----------------------------------------------------------------------
what does it mean? FACE THE FEAST OF POWDER. i can only guess it means the chlorine dumped in a swimming pool. Bird Seed is more puzzling although maybe it's what i think it is. Enticing victims to say more
through gentle questioning/implication. Always to get the desired result.

----------------------------------------------------------------------
I have Bird Seed. It's very brave. Of course, TOTALLY uncompromising. A new formula, but still always intense. Minimalist. VERY INTENSE. Always WHITEHOUSE wall of sound. I like the way you give importance to the spoken word of the tracks, it's loud and clear, and also great the help of the booklet.
----------------------------------------------------------------------

Just bought Bird Seed (great to see many copies in HMV Oxford St. today, well hopefully not for long as they should fly off the shelves). Haven't really listened to it all in its entirety yet, but am grinning from ear to ear with it so far. I do like the way the lyrics are more to the fore this time, probably with good reason since there seems to be so much going on there.
"Wriggle" is great, I hadn't heard it previously so it was good to finally lay ears on it. "Why You Never..." - yep, liked that too, seems to have some of the same sound from Princess Disease. Which is no bad thing. "Philosophy" works really well, the sound taking the paint off the walls! Chilling stuff. At the moment the BBC are doing a lot of stuff on domestic violence. Even though it would never happen this would be very appropriate.
Peter Sotos' track: well a lot of people will no doubt bemoan its inclusion - I actually find these things sobering and quite powerful / affecting. Some seem to delight in the accounts of addiction, rape and murder, they have the opposite effect on me, particularly one of the final statements about 'replacing fear with education' Actually uplifting that there can be hope through such awful circumstances. Funny because I'm not a fan of Sotos' books - I gave up reading Index half way through, it just crossed the line for me of what I want to read about - sickened rather than aroused! Full marks for this track though.
'Cut Hands' really like this , good god is that an actual drum? , and Munkisi Munkondi, great way to finish, looped sounds, "Extreme Music From Africa" I guess.
Well done to all concerned for still making 100% a Whitehouse album, but going in unexpected new directions. Very cool indeed.
----------------------------------------------------------------------
Quality Time is an awesome fucking album.... as is Mummy and Daddy.... some of the best electronic music ever made, for sure. Cruise falls short of this, while still being very good. Bird Seed isn't even comparable... it simply doesn't measure up. This can only mean that there must be a changing of the guard, as it were.
----------------------------------------------------------------------
The first three tracks in the order they are laid out act as a combined work in itself, to this listener. They would work as their own extremely powerful EP. The silence between tracks is very short adding to the assault of succeeding tracks, adding to my feeling of the tracks working as 'a work in itself.' After 'Philosophy,' Peter Sotos contributes a collection of his recording samples of various pained 'victims,' as the title track, then a steady soft thumping accompanies the vocals for Cut Hands Has the Solution, followed by the 'instrumental' Munkisi Munkondi.
Nothing is quick. Everything is deliberate.
The whole album is the whole album, though for this listener the true life recordings of the track 'Bird Seed' act as more of a bridge to the final tracks, rather than as a continuation. I don't know this to be the intent of the work, it's just that noise and sound and delivered vocals are a different experience than straining to make out what various ethnic groups are muttering in their pronouncements of their past, present and future pain. I love Peter's recordings, they're a lot of fun, they're just simply a different experience to this listener's ears.
Often when we get any record from pop to techno to noise to heavy metal there is a track or two that throws off what we're experiencing. Black Sabbath would throw in light soft pieces jarring us out of our dreams of Satan and a black world of pain. 'It's Alright' has always come out of nowhere for me.
If your version of what 'rocks' is your illustration above, you may be disappointed with this instant classic. Bird Seed doesn't need 'time' to 'grow' into a recognized work. Bird Seed is a direct burned-in-stone monument to the greatness and genius of the band, and what can be achieved with noise, sound, words, intelligence, knowledge and intent.
Whitehouse is true evolution happening right before our eyes and ears.
Full stop.
----------------------------------------------------------------------
Bird Seed - fantastic!
----------------------------------------------------------------------
I must say the entire album is quite the thrill ride.
----------------------------------------------------------------------
The first two songs remind a lot of 'Cruise' and 'Princess Disease' from the Cruise cd with fast vocals. Hopefully you have already heard 'Wriggle Like A Fucking Eel' which is the second track. Third track ('Philosophy') is whispered but the background is shrieking electronics and some slow string-like synthwork instead of the mall type of setting, quite nice track. 'Bird Seed' is a new 'Private', 'Public' kind of a track with spoken word segments. 'Cut Hands Has The Solution' features a drum-machine pounding the same single drum sound all the way through with fast screamed vocals as in the first two tracks, good vocals and somewhat boring drum machine. Last track is great noise with some sparse rhythms and the end some Italian or whatever language that is enters some vocals, not too harsh sadly but it reminds me of some of the old Come sound, I like it.
All in all I love this album even though it is on the short side and Ithink that Sotos track isn't really fitting into it, heard that criticism before? I would have liked more fast paced tracks asWhitehouse really shines in them, now I only get 2 of those. The tracks are not really working too well when you look at the complete cd, on the other hand I have learned that about Whitehouse during the last couple of albums, maybe there is some kind of thought behind it. Even making "anti-music"-fans complaining might be the plan.
----------------------------------------------------------------------

The first three tracks are nothing short of genius. Overall a really great album.
----------------------------------------------------------------------
With every Whitehouse album, I'm not really sure what to expect. Seeing as the cover of this latest one mimics the covers of "Cruise" and "Wiggle Like A Fucking Eel", I expected it to be a retread of the last album (not to mention Mummy And Daddy) in some aspects it is but in other regards it is very different (the booklet has some great pics and all the lyrics too I should add, which like previous albums are much better then the older lyrics, almost bordering on poetic at times). I'm not sure how acoustic the album is, but this is Whitehouse's most rhythm orientated album yet, believe it or not.
Why You Never Became a Dancer: The intro to the album, a short track that sounds like a blistering, beat-heavy assault. The only problem is it sounds VERY similiar to "Princess Disease", just sans feedback and with more upfront vocals. As an intro it's okay but one of the weaker tracks.
Wiggle Like A Fucking Eel: Every album needs a single, eh? This is the best track on the album, starting with a distorted synth line via "Cruise" before launching into a variety of bizarre sounds (fucked-up feedback?), held together by a pounding electro-beat and rabid vocals (Best and Bennett's vocals at the end are especially good). Nice use of a siren sound effect too. A great song, instant classic.
Philosophy: Here's where this album is linked with "Mummy & Daddy". It starts off with the same lyrics as "Philosophy Of The Wifebeater" before adding new lyrics which are very morbid. The background music is feedback that is almost melodic at points yet staggeringly loud. This is one of the most extreme tracks Wjitehouse has done in awhile. Very good atmospheric piece.
Bird Seed: When I saw Sotos had done this one I groaned as I knew what to expect, another long collection of samples, this one even less interesting then the last one. No more of these, it worked once and that was it! (I still don't know why Bird Seed is the album title). Well, Sotos is gone now so hopefully this will be the last of these. Weakest track on the CD and it would have been better had the track not been included at all, it really cuts up the flow of the album, but that was probably the band's intention.
Cut Hands Has The Solution: One of the oddest tracks Whitehouse has ever done, mainly just a simple drum beat reminding me of the one on "Thank Your Lucky Stars" and a great vocal, though the lyrics make no sense to me. Very minimilistic, but it sounds like it took about ten minutes to record. Still, interesting.
Munkisi Munkondi: Tied for second best track on the album, with "Philosophy". Looped manipulated feedback and another electro-beat assault, with a sample of a Japanese man talking, I think. Great ending.
It may take a few listens to appreciate but this was a very exciting CD and possibly points Whitehouse in new directions. Still, I have to say "Mummy And Daddy" and "Cruise" were better.
----------------------------------------------------------------------

I've always been opposed to Sotos' contributions, and this track to me is a blight on otherwise brilliant disc. not only does it disrupt the continuity, it's so dreadfully predictable and unoriginal that I'm nearly removed completely from what to that point is a most visceral listening experience. I appreciate your point about the track as a bridge to the second half, and it may well be, but as far as I'm concerned the only discernable bridge present is that of Sotos' slow road toward mediocrity and out of the band.
Not to dwell purely on the negative, Bird Seed is undoubtedly Bennett's strongest lyrical work to date. Excluding a few moments in "Philosophy," Bird Seed is lyrically without peer in any noise setting, and damn near peerless in modern music in general. The screams of Bennett and Best in "Cut Hands" supply all the noise and terror you'd ever want from the genre - to whoever said the drum beat is boring, you're clearly missing the point. go listen to techno and hip-hop. I can't even beging to discuss the biting social commentary of "Why You Never Became a Dancer," a track which now ranks among the best "songs" I've ever heard. every line is scathing and dripping with anger.
----------------------------------------------------------------------

The whole thing is just...OUT THERE and unlike anything before. Amazing.
----------------------------------------------------------------------

Well, for the most part i think this one is a success. As with Cruise the first 2 tracks are the best and the album goes downhill from there. Not quite as far down hill, but the material after is really not as strong as the first 2 tracks. Cruise I think suffered from the "slapped together" syndrome and was pretty much worthless after the first 2 tracks...here's what Ihave for Bird Seed... Why You Never Became a Dancer very effectively starts off the album, nasty and vicious, a Whitehouse future classic. Wriggle Like A Fucking Eel is next and to my happy surprise is a slightly different mix/version than what was released on last years 12" single. Great lyrics and execution. Philosophy is more like a remake of Dedicated To Peter Kurten than the classic track from Mummy and Daddy. Nerve shattering feedback loops and updated spoken word execution of the lyrics (which include new additional lyrics as well). Up next is Bird Seed and in my opinion these Sotos tracks that have appeared on the last 3 discs are pretty useless. Failed attempts at being extreme in my opinion.Maybe we will be spared this from future Whitehouse recordings now that Sotos has been canned. He must have a lot of time on his hands to watch and tape every afternoon talk show to compile this stuff...Maury and Montell are not very scary to me. Pete,sorry... Cut Hands Has The Solution has me up in arms...very excellent lyrics and delivery against a basic and boring 4/4 kick drum beat...no variety whatsoever. Great vocal delivery though!!! Finally Munkisi Munkondi... a great post industrial plodding track,doesnt sound too much like Whitehouse but is excellent none the less... So, while this album is better than last years Cruise, it fails to achieve the depravity of albums like Mummy and Daddy or Quality Time... worth picking up by all means though.
----------------------------------------------------------------------
I think the lyrics in Bird Seed made a slight progression from the last album, which is important since the lyrics are quite the center of attention. And even though the electronics are quite similar, Bird Seed is still markedly different from Cruise in overall feel. I think Cruise is probably a better start for anyone unfamiliar with Whitehouse. Both are fantastic albums.
----------------------------------------------------------------------

We heard most of Bird seed at our friend's record store. We were speechless, truly an amazing record. It is by far one of our favorite releases and we only heard it one time,usually a record has to be played a few times for someone to get into it but thats not the case with Bird Seed. The dynamics are amazing,and vocally over over the top. Definitely a 20 out of 10.
----------------------------------------------------------------------

What a great picture on the back of the CD case!
----------------------------------------------------------------------

Sonically the album is no disappointment - 'Wriggle', one of the most startling sounding records ever, fits right in. The Sotos track - well, we can find 'bird seed' like this every day in the tabloids can't we? At least it makes for a nice interlude in the middle of the album - 'M&D' was spoilt for me by the placing of 'Private' last. 'Philosophy' is the all-out comedy track (inc. the vocal style) - couldn't help but emit some nervous laughs at the new 'door' stuff. Most of us have been in ridiculous domestics like this - and it's a cliche but axiomatic that it's the one spouting the vitriol who usually feels worst afterwards! 'Why you Never Became a Dancer' & 'Cut Hands' seem like pts 1 & 2 to me. The Sierra Leone references - the latter's title, the flag colours - throw the lyrics into a kind of hidden context. So many artists, so many people in 'therapy', it really all does make you feel fucking sick & nihilistic after a while.
----------------------------------------------------------------------

While the new Whitehouse album is good. I think that they have stepped it down a notch since Cruise... and especially since Mommy and Daddy.
----------------------------------------------------------------------
It is great albeit I would like to skip the Sotos track, as usual. The "real" tracks really kicks ass and I love this new sound also seen on Cruise.
----------------------------------------------------------------------
Great job on the new album...there are some interesting new vocal stylings there.... who is doing the "african sounding" vocals on the last track?
----------------------------------------------------------------------

1st Track. Good lyrics and vocal, disappointed to hear Princess Diseasesque mediocre electronics. Not a 'fantastic' track, seems to have 'de-volved' from Cruise (the song) or Daddo. I'd like it to be longer, more space between 'verses'. Perhaps a third layer. Good though.
2nd Track. Reminds me of a guitar solo over a 'funky' sped up break. I definitely want a lot more 'bottom end'. It's so trebbly. Opening vocal: "You boy!...." great but Bennett's initial high speed 'chatting' doesn't work. It all totally picks up with "Face the feast of powder..." though. I plan to re-edit my own version! Put the judderring 'horrible machine' noise of final track onto this one. Great lyrics, really well sung. Guess I'm a little tired of it though as I got the £12 12" months ago.
3rd Track. Can't say I give much of a fuck about this track. Boring. Bad vocal 'style'. First 2 tracks on Quality Time are kind of similar yet infinitely better. I think they blew it the first time too. First version is better. Some good lyrics though. Saw them do this live at Slimelight and I enjoyed it. Bennett was actually pointing at the venue door! I think I'd prefer it as an instrumental, or with a different vocal style.
4th Track. I always skip it now.
5th Track. Good. I like the kick drum pulse but want the whole track to be at least twice as long. The vocals feel too rushed - especially Best's. Some of his singing isn't convincing, but it's generally good. Some fucking classic lines and deliveries though. I think this could've been a brilliant track. Reminds me of the start of Irreversible. Should be great live.
Final track. Disappointing, especially the high-pitched loop. I like the judderring 'Cronenbergesque rape-machine' sound. Kind of like the vocal. The ending is weak! None of the 'sounds' on this album feel very fresh. I REALLY wanted to love this record. Bird Seed - good title.
----------------------------------------------------------------------
Whitehouse has done it again!!! Bird Seed is the best. Whitehouse doesn't follow trends they fucking start them,and Bird Seed is proof. Every track is different and completely dynamic.
----------------------------------------------------------------------
Love the new album - it's quite obvious how so many people might miss the immediate point of it, it really needs time for it to be absorbed, the amount of depth is almost terrifying. At first, the sparse sound of some of the tracks could seem disappointing but as with everything that Whitehouse seem to do, there's always a reason, a deliberate motive. And that seems to be letting the words get under the skin - there's no avoiding their message, they seem horribly personal at times that can make one feel very uncomfortable. People will look back at this album in years to come and realise what an undeniable classic it is. Congratulations again for this release.
----------------------------------------------------------------------

So here goes ... Bird Seed blow by blow ... what I get out of it:
Track one - Why You Never Became A Dancer: loud pounding electronics and william/phillip screeching. giving the cliche' woman as a victim because shed had a hard life. explaining the reasons/comparisons. "what do you want to be when you grow up? certainly not RAPED" the best part crowing point of the whole experience is when the noise drops right before the last line is screeched and then cuts straight into the familiar '"wriggle"
Track two - Wriggle Llike A Fucking Eel: the familiar one. Put out as a single in 2002, if you're a fan I'm sure you've already heard this one as it was the hot commodity of the summer. same version, I think, loud electronics and even louder vocals.
Track three - Philosophy: has William finally started to feel sorry for womankind? yeah, this is another one that I'm guessing is about women (a woman?) but here he is showing what seems to be his own human emotions for the first time (correct me if I'm wrong...) he's leaving someone's life. and they're never going to see him again. and how does that make them feel? and what will they feel if they truly were never able to find him again no matter how hard they tried? And how regretful would they feel? track is some abrasive noise with echoed whispers throughout. Not unlike Cruise's "Dance The Desperate Breath" --just without the mall noise.
Track four - Bird Seed: which is already getting negative press in the Whitehouse newsgroup, this is another cut and paste Peter Sotos track. i find it to be incredible. follows the same format as "public" and "private (cruse&mummy and daddy) and even "buyers market" before that, mostly compiled of television talk show program clips. some familiar voices (and no, I'm not talking about Maury & Oprah..) this ones got little children talking about sex, victims families, and the victims themselves. as usual. but he never fails to amuse me with these. much like his writing, he's drilling the same thing over and over (is it to make a point or just because he's getting off on it?) being the title track, this one is obviously not only a bridge between the first and the final tracks, but its there for a reason. Right in the middle of the album. Sadly enough, I'm sure this will be the last Sotos contribution to a Whitehouse album.
Track five - Cut Hands Has The Solution: a drum beat plays through all of it... repetitive i REALLY like what he's saying and his way of doing so. the drum is a little annoying at first but then it just kind of fits in when he starts screaming. here we go. more about feeling sorry for yourself. why aren't you doing anything with your life? why did you become a big nothing? Why do you remain to be a victim? what went wrong and why did you follow the cliche's of victimhood and how come you couldn't overcome it?
Track six - Munkisi Munkondi: some noise loops (more than one) and some sample in a different language. Sounds tribal? I like it. a good way to end the album. Still don't know what Munkisi Munkondi means, but I guess that's all right.
Overall - it lives up to my expectations of it. I'm sure there will be some fans who feel betrayed by this album. overall, its very similar to Cruise, but then again, most Whitehouse albums always followed the same formula. They've just come up with a new one and seem to be sticking with it. What I'm getting out of it is it an essay about lost dreams gone bad, someone having a dream and taking a wrong path somewhere along the line and living in a life of filth and absolute uselessness and how much of a waste that is, and how William is actually feeling sorry that it has to be this way (but it seems to be more of that "I'm in disgust with you" sympathy).
----------------------------------------------------------------------
Bird Seed is the best album that we have heard in a long time. We were both saying awhile ago "Damn, its going to be hard to top Cruise" well you have done just that, with Bird Seed. It's truly a masterpiece, lyrically, the over the top vocals and the sounds and lack there of sounds (way to use silence as a weapon on Cut hands, WOW). We just wanted to let you know that Whitehouse has once again set the bar to unreachable levels. A+++++
----------------------------------------------------------------------


return to susan lawly homepage