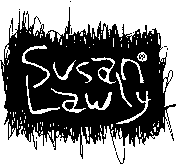 TEXTFILES
Whitehouse - Twice Is Not Enough Special Edition CD
review by Martin Conway from Catstranglin' magazine
Hard as a bulldozer full of Paraguayan police dogs, this superb CD features Whitehouse's 'Twice is Not Enough' and 'Never Forget Death' albums (originally released in'91 and '92 respectively). History's a cruel bastard - if the opening track 'To Die' sounds familiar, it's no doubt because it's sound's been appropriated The eight tracks that make up 'Twice..' are like the soundtrack to some neon-lit, sex and violence-drenched manga film set in a Neo-Tokyo housing complex. Picks of the bunch include 'The White Whip', a pulsating acid shower of pure power electronics, power electronics, like two aliens caught in coitus in a wind tunnel, the hypnotic and subtle 'Neronia' and the tension-fuelled 'Fanatics', percussive whip cracks phasing into waves of sonic fuzz. The group's speciality is S&M-heavy lyrics, though 'Heads You Lose' and 'Masters Of The Overviolence' are light years ahead of the average band's smutty 'ooh aren't we risqué'' take on the subject. They're slightly more subdued than the verbal deathfuck experience of the classic 'Thank Your Lucky Stars' album, but they still articulate enough passion to complement the rabid synth snarls, shuddering bass lines and robotic throbbing. The title track is a perfect fade-out, an 'Apocalypse Now' for the 1990s, like staring up into the copter blades as the world burns around your ears, before descending into angry howls in a dripping sewer.
The four 'Never Forget Death' bonus tracks are real tube-killer stuff - in fact the title piece is probably one of the best 'industrial' tracks ever recorded. It's a high frequency missile assault of feedback, tarmac-gargling vocals and a bass synth that steamrollers your ribcage across the floor. Also terrific is 'Asking For It', which sounds a bit like a gabba take on early Cab Voltaire, only much harsher. As the track rumbles on it sucks you through a databank of rich synthesiser sounds layered on top of each other, quite vibrant and stunningly pure. And then 'Torture Chamber' breaks your limbs, batters your skull off the windowsill and ends the album in a bloody, heaving mess, a factory accident of chaos.
It's a shame that music from 7/8 years ago still beats most 'new releases' hands down in '99 ...but this just goes to prove that Whitehouse are still the band by which all industrial must be judged.


return to susan lawly homepage